Palm Harbor Local Podcast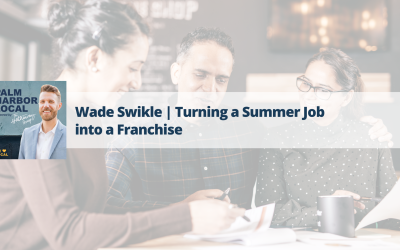 In this episode, we sit down with Wade Swikle, an inspiring entrepreneur who turned a summer job in the moving industry into a successful franchise business. Wade shares his journey from humble beginnings to building a thriving enterprise, highlighting the pivotal moments that shaped his path to success.
During the discussion, Wade emphasizes the benefits of starting a business with a franchise rather than from scratch. He explores the advantages of a proven business model, reduced risks, and the support and resources provided by a franchise. Additionally, Wade stresses the significance of surrounding oneself with successful individuals and mentors, emphasizing the power of networking and collaboration in achieving entrepreneurial goals. Tune in to gain valuable insights and motivation from Wade's transformative experience in the world of business.