Welcome to Palm harbor Local
Our mission is to help the small business owners get the love they deserve and for you to get the chance to meet them. Learn about their dreams, their struggles and what they enjoy doing when they are not running their business. We think you will begin to see that they are just like everyone else and the only difference is they decided to feel the fear of starting a business and do it anyway.
How to Live, Work, & Play in Palm Harbor
Live
Real estate markets, schools, and best features of Palm Harbor
Work
Businesses, Entrepreneurship, and opportunities in Palm Harbor
Play
Breweries, Activities, Parks, Recreation, and adventure in Palm Harbor
The Local Listen… (Stream All Episodes)
Jennifer Jacobs | Baking Your Way to Success
We are bringing you sweetness in today's episode with self-taught creative baker, Jennifer Jacobs. Jennifer is the owner of the well-loved boutique bakery, Wandering Whisk Bakeshop where she does appointment-only, custom-order buttercream cakes, sweets, and pastries. 
Jennifer's business has been a massive success as she creates these colorful, sweet treats with the hope of making her patrons feel her love for baking through her craft.
Jennifer's life outlook is definitely as vibrant as her pastries so tune in and don't miss this episode!
IN TODAY'S EPISODE, WE TALK ABOUT:
How Jennifer started her baking career from a family of non-entrepreneurs.
How Jennifer came about her business model and why she is loving it so far. 
Quick tips from Jennifer about effective time management. You will want to hear this!
How to have that positive outlook in life as an entrepreneur and just owning your business. 
At the end of the episode, Jen shared her favorite local spots so you might wanna tune in and get her Palm-harbor local must visits. 
CONNECT WITH JENNIFER
-Instagram: @wanderingwhisk
-Website: www.wanderingwhiskbakeshop.com
-Email: hello@wanderingwhiskbakeshop.co
-Facebook: Wandering Whisk Bakeshop 
 CONNECT WITH DONNIE: 
– Follow Donnie: @donnie.hathaway
– Follow Palm Harbor Local: @PalmHarborLocal
– For more real estate information – www.donniehathaway.com
JOIN THE LOCALS  for exclusive discounts and specials from our local business owners and stay up to date on what's happening in Palm Harbor.

Together, we keep Palm Harbor local.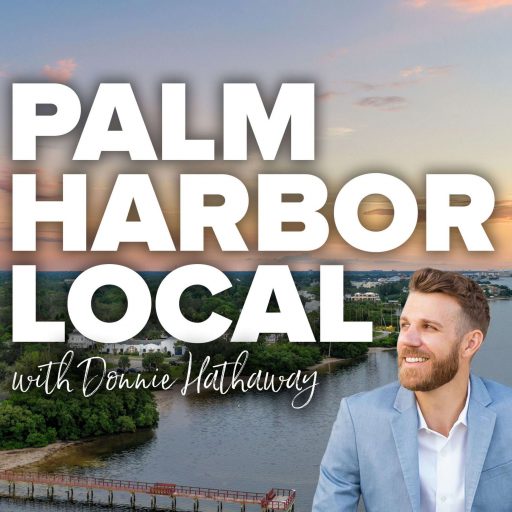 Search Results placeholder
JOIN THE LOCALS
Get updates about our latest episodes and local business news
The LOCAL Buzz on Palm Harbor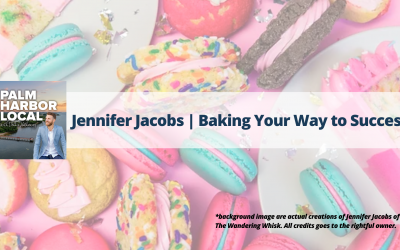 Who doesn't love a custom-made mouth-watering buttercream sweet pastry like this? From the looks of it, you already knew that it was baked with such talented and creative hands.  Today we are so lucky to be graced by the owner of Wandering Whisk Bakeshop, Jennifer...