Are you finding it hard to stick to your goals and stay consistent? You're not alone! Consistency is a common challenge for many of us, but that doesn't mean we're failing. With a little bit of planning and execution, we can overcome it.  Don't beat yourself up if you slip up, the key is to not let one setback throw you off completely. Instead, focus on building habits that will help you stay on track. And if you're struggling to maintain consistency in the new year, I've got some great news for you!
How do you define consistency? 
Consistency is acting or doing things in the same way over time. This new year, I know it is pretty hard to meet goals, let alone, take a single step toward them. There are a lot of personal or even unintended obstacles that come along the way. However, one should remember that doing things over and over again, and sticking to what is planned is the only way to make things happen for you (& your business).
Building positive habits toward consistency
Now, you may all be sick and tired of people telling you that consistency matters. Like you are not trying to make it work. Look, I get you, that is why they often say, Rome was not built in a day, right? You can't just wake up one day feeling all motivated and finishing up what you have started. You will sometimes feel that things are out of control or worst, you are not up to doing it, and that is totally fine.
What you can do is split things into small, manageable tasks. Not only will you find things rewarding when you finish off a milestone. But it will also make you feel that you are nearer to finishing your goal.
Another thing I always do is write things down in my journal. Now, not everybody may fancy writing their thoughts or their next steps, but it surely helps me jumpstart my day. It just lays out what I am supposed to do and that easily helps me track things down more efficiently.
Overall, consistency is a hard thing to do (admittedly), but with enough dedication and focus, one should be able to see that goals seems attainable if you believe you can do it and if you just become consistent.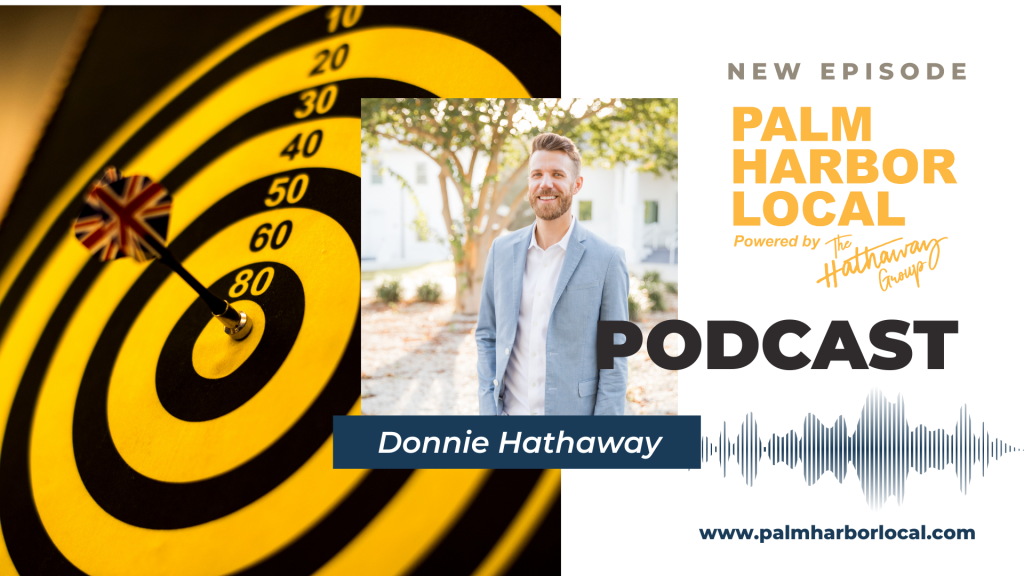 CONNECT WITH DONNIE: 
JOIN THE LOCALS  for exclusive discounts and specials from our local business owners and stay up to date on what's happening in Palm Harbor. Together, we keep Palm Harbor local.