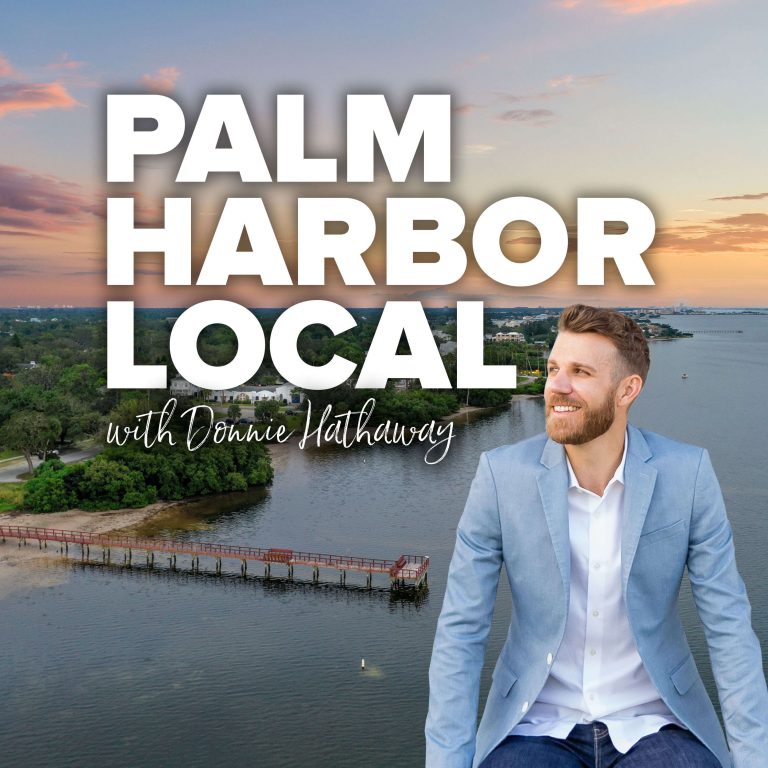 Palm Harbor Local
Welcome to Palm Harbor Local! I'm your host, Florida native and Real Estate Ninja, Donnie Hathaway. I am excited to introduce you to your favorite local businesses and maybe even inspire you to achieve your dreams. I'm a big believer supporting small business owners because they have created some awesome products or businesses and let's be honest, they are really great people too. My mission to help the small business owners get the love they deserve and for you to get the chance to meet them. Learn about their dreams, struggles, and what they enjoy doing when they are not running the business. I think you will begin to see that they are just like everyone else and the only difference is they decided to feel the fear of starting a business and do it anyway.
Real Estate Market Today with Donnie Hathaway
Today's episode will be a little different from our usual episodes. I am not going to be with a special guest but rather it will be just me,  talking about the local real estate market scenario in my hometown, Palm Harbor.
IN THIS EPISODE, WE TALK ABOUT:
I am going to be looking at the bigger picture and reviewing what's happening at the county level and why it's still an excellent time to buy a home today.
I will also talk about property values increasing, supply and demand that lead to this current market, and how the market has recently cooled off.
I also answered some frequently asked questions about this current real estate market.
If you find great value from this episode,
CONNECT WITH DONNIE: 
– Follow Donnie: @donnie.hathaway
– Follow Palm Harbor Local: @PalmHarborLocal
– For more real estate information – www.donniehathaway.com
JOIN THE LOCALS  for exclusive discounts and specials from our local business owners and stay up to date on what's happening in Palm Harbor.

Together, let's keep Palm Harbor local.