Tattoos are one of the oldest forms of self-expression. The beauty of tattoos dates back to the oldest civilization on earth which uses it as a sign of strength and courage in battles fought and won. Today, it's no different, as it bestows courage and some form of deeper connection to the one having them.
Today, we are thankful to be joined by Mitch Teckman of Legendary Tattoo Studio. Mitch has been in the business for over a decade now. His love for the art of inking started when he was a  kid. He had worked for about 4-5 different shops since then before building his own studio. He said that through tattoo art, he has gained a deeper sense of his passion and how he viewed the world.
The Advantage of the Digital Era for Tattoo Artists
It is indeed a known fact that technology has helped us in so many different ways. The tattoo industry has also its fair share of stories on how technology has helped them enhance and bring the beauty of the tattoo game to the market. Before, he said that there were a lot of back-and-forth when it comes to designing. Today, with a stroke of a digital pen, every design comes to life and the dynamics of art are realized.
As per Mitch, although there are still some who would prefer the old way of doing things. He admittedly said that as for him and his team, the technology has really served them well.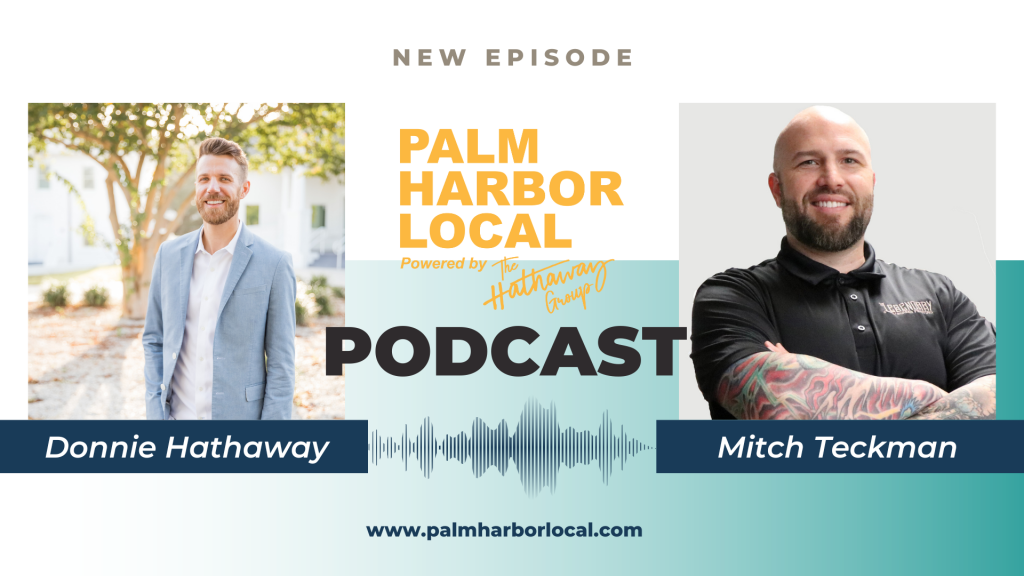 Opening Up His First Local Shop and Managing his Business
As you know, Mitch is also the owner of  Legendary Screen Printing & Design. He started his business "underground" in his garage where he would print a couple of shirts for a good profit. He then realized that this could turn into something beautiful for him and his brand. Just like other his other brands, he decided to jump into this business.
Favorite Palm Harbor Spot 
Just like any of our past guests, Mitch shared his favorite Palm Harbor Local Spot. When asked about his favorite spot, he'd say Peggy O's Kitchen & Taps (when they were still in business) would top his list, followed by Thirsty Marlin and Salty Lime Cantina.