In this episode, we are joined by a local, Kert Rhodes. Get ready for an exciting discussion as Kert reveals the top 5 golf courses in the area and shares insights on what makes a golf course truly great.
But that's not all! We also explore the culinary delights of Palm Harbor, with Kert's top 5 restaurant recommendations. Discover the best foods around Palm Harbor and uncover the hidden gems that will satisfy your taste buds. Whether you're a golf lover or a food enthusiast, this episode is packed with local treasures you won't want to miss!
Tune in and join us on this journey with Kert Rhodes through the finest golf and dining experiences in the area.
Listen to the podcast episode here!
So Kurt Rhoads is back for another episode. Welcome.
Thank you. Appreciate the invite.
This would be a fun topic. We've touched on this before, I think but so today we're diving into the end. And full disclosure, these are Kurt's suggestions. We're doing top five restaurants and top five golf courses. So if anybody were the area for the area, it's hard to stick right in Palm Harbor. I know. And for anybody that knows, Kurt, he golfs every single weekend. So there's anybody that knows golf? And you grew up in the area. 
I did. I've been here since '73. So I've been here for a few years.
So you're the man to go to?
I guess so. Not sure about that, but we'll find out. We'll see. 
Alright, so let's start with golf. Okay, what do you do you will? I guess we'll do, we'll do five to one. So number five. Okay, what do you got?
So first off, number five is the Island Course in Innisbrook. So when I moved here, I was three years old. Golf courses are just more or less being built that Oh, wow. the facility, the whole resort.  And, obviously, they have four courses. Now. I think they're going to be trimming down to three. But the online course has always been very unique. It doesn't get the status as the copperhead course, because that's where they play, the "PGA Tour" but the island course is, I think, in my opinion, a little bit nicer to ascertain for the most part. , it just doesn't have the amenities. That's why they can't have it there.
But it's a great golf course. It's, it's kind of tight. And sometimes it's open. A few of the holes, I think, were 567 and eight, they're very narrow. And a lot of people make a lot of mistakes out there. Because it's it's so narrow. It's kind of intimidating. But just from that type of golf course. It's a little bit flat, but it does have some undulation there. So I enjoy it. I really do. And I, a lot of my friends actually go there and play at the resort.
They go oh, my gosh, I like the course so much better than a Copperhead. Oh, really? So the island courses are probably more challenging than Copperhead. It is because it's just it's more narrow. The Copperhead, you can kind of spray it around a little bit, it's a tree-lined golf course. So is the island but it's much thicker. A lot of weeds and a lot of low-lying areas. So it's harder to score out there.
I remember playing I mean, I play that a few times. But it's, it's just difficult and I remember playing and just being like at the end of the round, or maybe was like through nine. And I'm just like, I'm tired. I'm mentally exhausted from hitting all these difficult shots. I'm like dang and nine. Such an interesting hole. Right? You got to kind of lay it up before the lake and then you got to hit across the lake. Comes off a side hill and drops down. Well, it's kind of like that North Carolina, South Carolina feel if you will. So they got a few holes out there like that.
I like it. So the Island Course. Number five. Okay, that's I mean, that's a pretty good course that number five. I'm excited to see what number four comes in at.
Belleair Country Club. Okay. Belleair Country Club, I believe, if I'm not mistaken. It's been there since 1960-1970 right around there. So it's been there for over 100 years. And they have two courses out there. Now. They just renovated one course. It opened up I believe, about two months ago. So that's the East and the West. And what's very interesting about that golf course. It's very flat. It's a very Links type of golf course.
But again, you're right along the water's edge, that's cool, the Belleair Country Club and the Clearwater Beach are not so when you see those holes, it just gives you a really cool perspective of wow, look at that. We're right on the water and we're playing this really pristine golf course and the golf course I belong to. We have a reciprocal with our country club. That's a good thing. Yes, it drops by rate a little bit, but it also gives us an option of playing these different golf courses that sometimes, well, a lot of people can't get on. , so it's fun. But in the links courses, you don't have a lot of those, like true links. And that's what it's kind of it's like and I love playing it. I love playing it. It's a really interesting part there.
I've never been on that course before. But I mean, it's beautiful out there. Like you said, like being on the water and stuff, which is really, really cool.
It's a great amount of this great restaurant. So they do everything. They do everything right there.
I like it. So that's number four. Number four Belleair Country Club again. That's another nice another nice course. Let's see. Number three.
Do you want to guess what the number three is?
No, I have no idea.
Okay.
I'm gonna go with Cypress Run.
Another one. I haven't been on two. But I've heard good things about Cypress Run.
Is in Tarpon Springs, just off of Keystone, and of course, has been there for probably well probably 30 years. The interesting thing about Cypress Run was it's across the street from Chris Snopes. And a friend of mine at Chris Snopes used to be the groundskeeper there. And this is back in the early 2000s. And he switched over to Cypress Run. And then in my opinion, it exploded just because he had a lot more resources, a lot more money, a lot more everything you could use to hit the golf course, and you really really made that golf course. pristine, very tight golf course. But I think one thing that sticks out about Cypress Run is the greens.
They're just I mean, I think every single time I played they're, they're immaculate, they're quick, They're fast. They're fair, but they're just immaculate. It's very nice. Putting on consistent greens, every single green is at that same speed. And you really can hit like a 10-foot putt and you can just almost, if you hit it around online, you're like, oh, it's going in. It's like it's slow motion. So I know Cypress run is really interesting. They have a couple of quirky holes out there. I'm sure my artist is thinking oh my gosh, number 11 which is the par five it's a zigzag hole it's how do you birdie that hole and there are so many trees in a way?
And I think like you said having the greens like be consistent like that really makes the golf experience better it improves it right like the fairways a little rough and then okay. But you got to have nice greens
And they're either immaculate. They take care of the golf course, they rake the bunkers. The edge along the edge of the sidewalk along the bunkers. So it's immaculate. It's good. 90%-99% of the time. It's good, they aerate sometimes. So I have a little holes and punches what have you. But for the most part, it's in great condition.
So before we jump into number two, and number one, the last two, what I want to ask you like, in your opinion, what makes a golf course great? Like, is it? Is it the condition? I mean, like what, what plays into like, making into this top five?
Well, I think for me, it's kind of working the hole or the golf course backward. And like we just alluded to the greens, when you can sit there and put on very nice greens or a very, very immaculate and then there's no huge holes and there's grass not missing. It's just, it's pure. That's great, and the fringes are nice, they edge around it. They break all the bunkers, and there's no grass in the bunkers. And then you peel back into the fairways. The fairways are immaculate and nice, they're consistent. , maybe they're a little bit wet because, we live in Florida, versus in the wintertime.
They're very, there's like different types of grasses that they grow. And then you kind of peel back into the tea box. When you have a very nice tea box. It's not it's very flat. There are no rules. No, and you're thinking oh my gosh, we got a lot of ovals around down right so nice flat tee boxes. So that's what I think makes a golf course when you can look at that kind of that 1000-foot view and go wow, that's that they, they had the resources, but they also have a crew that knows what they're doing.
It takes pride in it too, I think taking pride means to me like the tea boxes like that. I even like some of the more popular. well-traveled courses like they have those boxes. , like you can't just level that out like that
Again, I'm sure it's there it takes a lot of time just to find them out. I know in time they probably had them flat. And maybe they've kind of just you wrote it, the rains are what I use and so they kind of sloped down and sometimes you get on a tee box and you kind of lean into it right going, like, Hold on. Let me go back. Let me go to the left side of the yard take a step back and like okay, where's the right spot?
All right, cool. So let's jump into number two.
Number two is the Copperhead Course
Oh, Copperhead going back to Innisbrook. Yes. Number five was the island course. It is part of the Innisbrook challenge if you will. But I think Copperhead just has that very unique experience. Because if you go to the PGA event, and you walk around there for three or four days, and you watch the pros play, and you're like, Wow, this course is just immaculate, and everything's just pristine. It's so green. You're like, oh, my gosh, I gotta go play that. So not. The conditions are not going to be always like that. Right. Right. But I think what I'm going to try to do this year, I think you're coming in the last week of March For 2024. You can actually play a day after the actual tournament.
Oh, wow. So when they wrap up on Sunday, you can actually tee off Monday morning, they still got all the ropes out there. And you the events out there and what have you. But you can actually play the golf course. , that's pretty cool.
Today, you can really see and test yourself. Because normally, if you look at a course that you play on a daily basis, are they going to have four and a half inches rough? Probably not. So if you don't hit the fairway and you hit in that rough, now you can really see how these guys get it out of here? Because you think you're on TV? Like oh my gosh, how's the guy not hit it out of that rough? And he did on the green?
And he just hit it 50 yards, he could have hit 150 on the green. Put yourself in that situation now. And you tried to hit up there and you can only hit it 30 yards. And you can't even get you could barely get out of the rough, let alone into the fairway. It's putting yourself in that kind of situation that the pros do it pretty much every day.
That's pretty cool. Have you played it just after the tournament?
I have.
Okay. 
I have. I'm trying to do it this year. Again, there's a kind of waiting list. There's always a waiting list, of course. But I have played it. And it is much more difficult. I think the hardest part for me was when you do hit a roof, you better have a really good idea where it went in it. Because you literally have to stand over top of the ball to actually see it. Now, the PGA is very, very lucky. Why? Because they have, patrons all along the side. And they can see where it is.
So they have TVs and they have spotters on Monday mornings, they don't have those people. , we don't we don't have like foursomes and you have your three other guys yourself going? Okay, I think it went in here. And so it's a totally different experience. , that's true. I like the greens or you're not used to greens that are that hard because usually the receptive because they're a little bit slower. Oh, and they're really, really firm. You hit that green like, wow, the ball does bounce, like four feet.
So they're dried out a little bit.
They'll dry faster, better, faster. Those are PGA conditions. We're used to the amateur conditions, right? So much, much different. I like that.  Copperhead number two.
So just to recap:
#5 Island Corps at Innisbrook
#4 Belleair Country Club.
#3 Cypress Run in Tarpon Springs
#2 Copperhead

Number one is that ironically I have never played it since the renovation of Pelican now if you did not know this for you and your audience Pelican used to be the Belleview Biltmore Golf Club. I mean, yes, the Belleview Biltmore  So that was they've been there for like almost 100 years. So that course has been there. The course has been there. And it's always been in kind of, not very good shape. It was always kind of tough conditions.
A friend of mine actually used to be the GM there. We used to play there. So I know the course like the back of my hand. Now, some of my friends had played out there and there there's like, oh my gosh, is courses are pristine. And I think I don't know if you saw it, maybe the audience has but they had the night golf with Justin Thomas Rickie Fowler and Tiger Woods. I think Jordan Spaeth, those four played on I think a Saturday night or Tuesday night. And this was not the place at the Pelican. It was a night of golf.
And it started at seven o'clock and, until like nine o'clock and they had lights out there. , a few of my friends went out there and they said it was just epic. It was so nice but the greens. Everything's again, it's a very lengthy type of golf course. There's not much rough out there.
Is it right next to Belleair Country? 
No, it's about a mile and a half down. Just south of there. But they dumped a bunch of money into that golf course. It's extremely private. If I have my numbers correctly, I believe it's $50,000, Just to join there but it might be even more now.
So I heard some things like that, that it was, Obviously a large amount of money. But then like an invite-only sort of thing. 
The only way you can really, which is a good idea. A friend of mine approached me and says, Hey, do you want to be a volunteer for the LPGA which is in November? Now, if you put in so many hours as a volunteer there, they will give you two greens fees. I think it's between April and June. So you can bring yourself and the guest and go out and play Pelican. Nice. So volunteer. I think I'm going to do that in November if it works out. Right. So you have to get put in like 15 or 20 hours. Okay. Volunteer.
But and so then so that's they have the I wrote that down to the LPGA. First or second week in November.  They did it. That was our first-year last year. Okay. And it was a really, really good event. , a lot of good. A lot of good spectators out there.
That's awesome. So that's number five.
That's my top five.
That's a great list.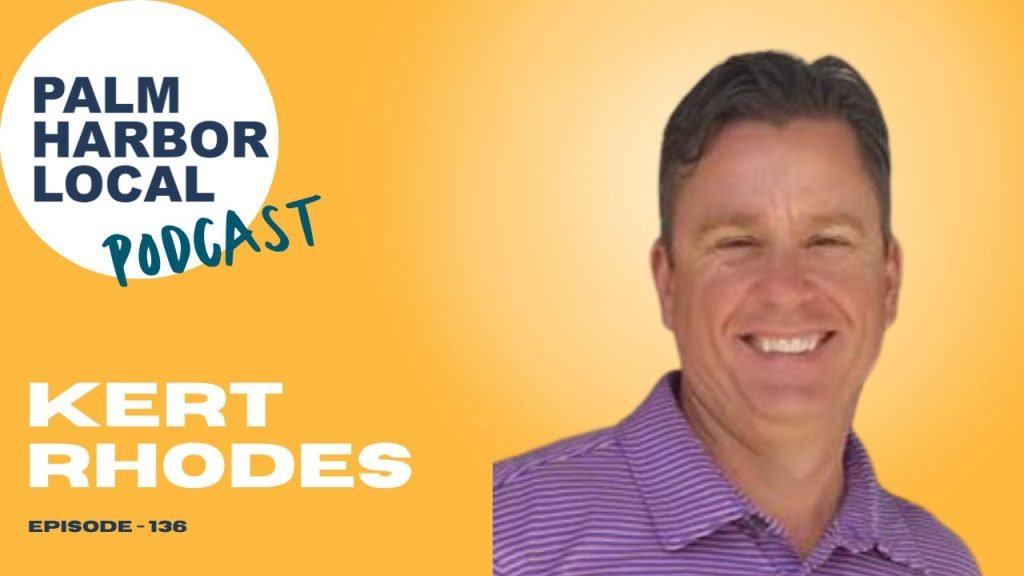 I mean, just a general area, that's some of the courses Yes, they are private-private. So they don't I didn't really include any of the public golf courses because I don't think they really stand up to those golf courses.
That's why I was curious to see what you're going to come up with the public ones there's really nothing that that is that that you're right that it compares anything like that.
I think in regards to Innisbrook it's not very hard to get onto Innisbrook, you can get on to so I think the only one that sticks out, which is number one is in Pelican. Very, very difficult. But I've seen pictures on Facebook and what have you, but it's, it's very, very nice. It's, it looks like a big piece of green grass, all at the same height. It's very interesting. It's very tight. Very tight grass. So it's not like kind of that fluffy grass and the ball sits up really high, the ball kind of sits right on top of that grass. But it's firm, it's interesting.
So I like it. So the island so to recap again, the island Bel Air Country Club number four Cypress run at number three Copperhead and number two in the Pelican, the number one. That's my top five solid lists.
I hope people will agree or disagree. , let us know in the comments. What do you think? Did we miss anything? Or did Kurt miss anything? Again? This is all Kurt's info. I'm just here the messenger. Alright, so let's jump into the restaurants. 
Again, just like the top five golf courses. These are my choices. Yes, I've been to a lot of different restaurants. Some people are going to agree or some people are gonna disagree. but I'll start with number five.
Number five I think is, in my opinion, very underrated. And that's Bascom's 
Bascom's. Okay, that's good and clear.
Just by the St. Pete Clearwater Airport. Yes, I love Charlie Steakhouse. That's my favorite restaurant. , but that's too far away. I'm just trying to keep this general area.
Does Bascom's, kind of are close to Charlie's? I think so to a certain degree. They have a really interesting atmosphere there. Their food I thought was extremely good. I've been there probably five or six times. I always had a very good meal. They do things a little bit. They had their unique style, which I think a lot of chop houses and steak houses.
They all have their kind of unique style and what have you but at the end of the day, what's on your plate is Do you like it? I've tried everything from I'm different swordfishes and salmons to steaks and different appetizers and all in all, very good restaurant. I think from a price standpoint, they're probably half the price of Charlie's for the most part. A lot of different things. And plus it's close to home. ,
It's not too far. I've been there for I think some events and like networking things are just different. I think our wives had some meetings there before, but and, I remember the same thing is, it's good food. It's great. I think I had salmon there before. But. All right. So Bascom's number five, would you go to number four?
Massimo's near the Alpex. steakhouses and Palm Harbor. Well, Massimo's is back there. And that little closet there.
Oh, that's right.
I mean, I've seen a lot of people, I think where is that place? They sometimes get lost. Again, very a unique restaurant. 
Is that a steakhouse? Or what?
It is more of a tie in American cuisine if you will. Very good food. Love it. Get close to home. It's not one of those corporate rushes, if you will, I, like, the Carabas or the Outbacks. Some people like it, some people don't I kind of steer away from that. And I think that's a very, very good restaurant. Again, very unique, and the great food was very consistent. Been there over 10 times. And every time I walk in there, the staff is great, very friendly, good food. And, people look at price, right? How much do I have to pay for a piece of fish or steak or lasagna or whatever it may be? Do they want to see, a decent price where he's not being gouged?
Yep. So Massimo's. 
I thought I get a look from you. Like, where's that? 
That's where my daughter's pediatrician is that so I know. I've seen that. Right. I'm like, okay, so Massimo's. Alright, number three.
Okay, number three is actually in downtown Palm Harbor right off Ulta 19. It's an old house. I don't know the exact history of that house, but I'm almost positive. That house was built, almost 100 years ago. And it was Casa Ludovico. I think you probably knew I was gonna say that. I would say that I don't like to be negative, but it only downplays that downfall. That place was. Do they just pack them in? I mean, they put you in an area where I'm at a table for four and a table next to me. I mean, literally, I'm pinching my hair almost touching his hair, so it's tight.
But from a standpoint of the food. The food is very good. Every time we go in there, the waiter or waitresses are very good. They're on top of things. It's always packed. They have a valet. Very interesting. It is. It's unique. It's different. It's pretty cool. Well, they took that house upstairs and downstairs. And it kind of turned it into a very interesting restaurant.
I think that's what's really cool about the mean, the food is great, right? You gotta have great food, but also just having that building like the history of that building. I've been in some of the Facebook groups, like the old I forget what, what different groups or whatever that I've, I've joined that have some of the history whenever, like, some people knew the family that used to live there that built that house or whatever. Right. So there was a well-known family that used to live in that house. And so it's cool that that that piece of history for Palm Harbor is still there. And now it's, a place for great food and friends and family to come together.
There is somebody I don't know who that person is on Facebook that posts old Palm Harbor photos and the Ozona area. , and Crystal Beach area. And I remember seeing that house. And it's just on there's like a little dirt road. And it's it was bio railroad tracks, which back in the day were road tracks. I was back in the 30s 40s and 50s. That was a whole railroad track. I think that's where the trail is. It was the railroad tracks and right now, so it's kind of right across the street. So it was very neat, unique just to kind of see that and see those old houses. Plus, they had old wooden floors. Oh, the original floors.
They say it's original. I'm not sure if it is, but it does look like it looks like that mahogany wood. , because when you work on fixing cracks, makes all different noises and whatever. So but they turned the place into a great little establishment. They've been there for I would say a little over 10 years. And they're always busy too. It's always busy. You gotta go. You can't go at seven o'clock. Now. I don't think you're gonna be able to get in.
You are probably just better off just getting a reservation. I think they have.
I think you can go on reservations like Open Table, I think they have that. But we've done that many times. And we still waited. So I guess that's not a bad thing. I mean, it's bad for you, but it's you tells you, they're pretty consistent on their food and their servers because that's what people want. , restaurants, right?
Absolutely. That's a great balance. Number three, Casa Ludovico? . Alright, number two.
Number two. I just actually went there last week to see a friend of mine I've seen in a couple of years and that's Mystic Fish. 
Another one I have not been to but I've heard
Okay, great, great things about the owners. Very, very good people, very humble people. Most Mystic Fish is not a very big restaurant inside. They have this very small bar in the very back that holds maybe six, seven chairs. And it's got little three tables on the side where you can just kind of eat and go if you'd like. Oh, but then they have a probably about maybe. I'm gonna say 15- 20 tables in there. Okay, so it's very spot, very tight. Now. I've got a couple of fish tanks and what have you. I think we're both saltwater if I'm not mistaken. But their food is very good, Very good.
And that's right there on Tampa Road and near Lake St. Joseph. Places, It won't disappoint. It won't disappoint their sea bass. They're obviously the name Mystic Fish. , they really pride themselves on fish. They have a lot of different types of fish. Great little appetizers, and what have you? So I actually had the pork chops. Two times ago, and I was like, it actually blew me away. Wow. Because sometimes it's not easy to cook a pork chop. Right? You want to pour the final seal on the table. You're like, wow, look at that. So moist, kind of steak that is, saturated, if you will. But, it's cut. It's juicy. It's like, Wow, you guys really do this? So there's no way they have good techniques.
Have you gotten fished here before?
I have, sea bass is true. Swordfish. Sorry, that's a little bit tougher, right? A little bit firmer white fish.
Hogfish. They have a lot of different types of fish. , I think what's what I think the uniqueness of what they have just what their fish is, they always have a different, like dressing to it. And it just, it's very unique to whatever if it's a sort of fish or hogfish or redfish, or trout or salmon or whatever it is. He's having like a nice dipping sauce. And it's just like capers or mushrooms on it.
They're gonna get some tonight. Grab my wife and go over there. But we love it. I mean, it's only five minutes from our house. But from a price standpoint, again, I think it's very fair for the amount of food that you get. Plus with the atmosphere around, it's a very kind quiet restaurant. Which is nice, sometimes. Not very obnoxious. It's, it's very quiet. They got kind of light music in the background. Most of the tables kind of have a kind of a wall, not a wall, but a kind of a higher wall and kind of block some of the noise if you go. Every time we go in there. We go on to our open table and get a reservation. But every time we get there, like oh, we got your table. Where did they go?
So we're not sitting around waiting and great, great customer service. , there are waiters and waitresses who are very knowledgeable. Very knowledgeable. So because if you're looking for something that may not be on the menu, but you've been there before. Like when I had I think one time I had the swordfish, but I wanted the hogfish dressing or the sauce that came with it. I get that on the surface. Oh, sure. We can do that.
So, she knew exactly what I wanted. When it came to me in front of me, I was like, that's exactly what I want. I love that. That makes it that makes a huge difference. It does. It does.
Because you'll pay,  15-25 bucks for it. , my mom loves it. And my mom was very, very cheap. Early Bird she was oh my gosh, you got sea bass. It was $14 and I got two sides and my glass of wine was like six hours I've walked down there at $25 in less than a good few miles. So it makes Mystic Fish number two, she was number two.
Alright, so to recap real quick. Yes. Um, Bascom is at the number five steakhouse that's in Clearwater. Massimo's. In Palm Harbor, that's number two. Number four Casa Ludovico at number three in downtown Palm Harbor. And then Mystic Fish number two.
And number one is the Parlor House Bistro 
Ooh, good choice like the parlor house. Okay. been there a couple of times. Interesting enough. That's in Dunedin, for anybody that isn't running through Alpha Main Street. It's across the street from Ace Hardware. And that plays I think there's a Planet Fitness, LA Fitness, or whatever it is. Now, I think they changed, right?
They might have changed. I think there's a McDonald's detached in there. And it's in that Plaza. The first time I ever went there was just Alfred COVID. And they just opened up. And we went in there. And a friend of mine told me you have to try this restaurant. It's very good. Now the friend that actually told me, he's actually a chef. And he loves it as more as a hobby. He was a chef for like, 16 years at really, really nice high-end restaurants.
He doesn't have more of a thing at his house now, but you have to try the parlor house Bistro. And you got to try, the lamb. And I'm like, okay, all right. All right, just so I can go in there. And again, it's kind of a smaller restaurant, they got a nice big piano inside. I guess the owner and a few others used to be at a corporate restaurant. And they didn't want the corporate, stuff that goes with corporate and they wanted to break away and start their own restaurant and then boom, there they are.
I believe the story was they opened up like, seven or eight days before COVID. Oh, it's something along that lines. And then they kind of shut down for a couple of months and then reopen when they reopened. We went and they probably have maybe 1215 tables. It's kind of like the size of a mystic fish, maybe a little bit smaller. They got a nice little kind of L-shaped bar. , nice. But again, nice. white linen, on the tables, kind of separated a little bit from everybody else for the most part. And we had this. My wife and I had this appetizer. And it was it had some type of pickles on it. Some type of jelly and crackers on it. Some types of different hams and cheeses on it. I mean, it had almost everything from A to Z. It was very unique.
So. Wow. How does that go with this?
It was a nice little board and had a lot of great things on it like, wow, this is unbelievable. So we had we were like we were dumbfounded, right? This is good. A couple more of these. This eats this, right? But we're like, okay, my buddy had told me I got to try to lamb. So I see it on the menu. I was like, wow, I asked a waiter. I said to the waiter. My buddy told me to get the lamb he goes, You won't be disappointed. That's all he said.
And my wife, I think had a steak or something that she had the steak. She loved the steak. She kept looking at me. She goes, I don't like lamb. But that looks so good. And I said, taste it. So she had a bite. And again, it had that kind of that sauce. Right? Just it just marinated itself with the actual lamb. And it was unbelievable. , bones on it everything you peel back the bone. I mean, I felt like I was kind of a redneck, if you will because I was looking at the bones at the tail. It's just, I don't think it's really good. I'm doing it anyway.
So that was very good. And dessert was off the chain. So thereafter we had a big party of like, 15 people. And I was gonna go to a different restaurant. And they couldn't get that table in time. So I was like, Hey, why don't we go and my wife goes, alright, horrible house. You got to call them. So I called him and he said, he goes, How many guys at 15? He goes, Ah, alright, I'll make it work. And I come in there and he had all set up and we had a great, great turnout. I think 11 Out of the 15 and never eaten before. And now they go more than us. Because they love the restaurants. so that's my number one.
That's a great choice. Number one. We've been there a couple of times ourselves and kind of the same thing. I think I had I think they had out on the menu one time and I don't know if it's always on the menu, but I think I had elk. And that was the first time I've eaten out before.
So you're right. It's like a great atmosphere. Really good food. Great service all the above. I think we've had that on your coterie board before too,  same thing. It's like as you can probably see some of these restaurants I shouldn't say all but some of them are kind of a quiet atmosphere. , I think the parlor house is very quiet inside mystic vicious, Quiet quiet and say Casa Ludovico and I can get really out of control.
Very cool. Nice. So loud in there. If you're on there on a Friday or Saturday night, it's going to be kind of obnoxious if you will. I think Bascom's was just kind of quiet to Starbucks depending on where you're sitting. I think. So they all got their, ups and downs. And so hopefully the audience agrees with me or disagrees. I love to see what the comments are.
When I say let us know. Like, what do you guys think of the top five golf courses in the area, and then the top five restaurants in the year? I think there's some solid, and there's I mean, anybody, everyone's gonna have their different. I think the golf course is going to be tough, right? Like, if you're not if you're staying away from the public, golf courses, the restaurants, I mean, we have a ton of great restaurants in here. , some of the like I said, some of these I haven't even been to, I've been to two of these. And, so the and I, I would have a different top five. Right. But there's, I think that just speaks to our area. Right. And like how many great small businesses local chefs are in the area that are they're doing great things and cooking some good foods.

Absolutely. I would love to hear other people's suggestions. Because there might be a restaurant there. Like, I'd never heard of that. And then you try it. There was one that I have not tried. And I saw it online, and I heard a couple of good things about it. They're very limited on reservations, but it's called the Black Pearl.
So that's been on my list for quite some time. Okay. I looked at your website. They were very expensive. Some people will say they're not all that some people say they are. So, it's to each his own. But it's, I think they only have reservations from like, five to ten. Or five to nine. On certain days. , like, open I think four days out of the week if I'm not mistaken.
So the Feinstein group, I had Zach, he was like, one of the first guests I had on the podcast, okay. And so they own The Living Room, too. So if you haven't been to The Living Room and don't eat in and want really good food, too, it's a different style than the Black Pearl. Right. But I've heard, all the restaurants are really, really great, great food and good service and everything, too. So, there's a whole bunch of them that I'm sure there are here for by two hours. , but it's gonna make me higher to eat.
TOP 5 GOLF COURSES
#5 Island Course at Innisbrook
#4 Belleair Country Club.
#3 Cypress Run in Tarpon Springs
#2 Copperhead Course
#1 Pelican Golf Club
TOP 5 RESTAURANTS
#5 Bascom's Chop House
#4 Massimo's Eclectic Fine Dining
#3 Casa Ludovico
#2 Mystic Fish
#1 Parlor House Bistro

OTHER RESTAURANTS
The Black Pearl Dunedin
The Living Room 

CONNECT WITH KERT:
CONNECT WITH DONNIE: 
Stroll through the laid-back streets of the Palm Harbor community with this informative podcast, proudly brought to you by Donnie Hathaway with The Hathaway Group, your trusted guide and local expert in navigating the diverse and ever-changing property landscape of Palm Harbor.
Work with me + FREE Resources
Would you like help buying a home in Palm Harbor? – Buyer Consultation
Would you like help to sell your house in Palm Harbor? – Seller Marketing Consultation
Download our free buyer's guide today – Buyer's Guide