You've probably heard of massage and wellness centers. Maybe you've even stepped inside one once or twice. If you are a Palm Harbor Local, you may be very familiar with The ELM Massage and Bodyworks, LLC. A go-to place in the area that offers Ashiatsu barefoot massage.
With roughly 17 years of experience in the industry, Katie and her sister Nicole have been very dedicated to making sure that their loyal customers get the love they deserve through their massage therapy sessions. But those 17 years of experience actually didn't start just as planned. A few years back in her undergraduate years, Katie was in the resort and hospitality management field because of her love for helping others. With a little guidance from her sister she realized that becoming a massage therapist was really the path to go. She even described the experience (her first day at the massage school) as something she really loved at first sight.
Katie loves working in the massage industry as she feels like people are always looking forward to seeing their massage therapist. Rarely do you see people not being happy about going to get a massage. The purpose of getting a message is to relax, de-stress or just simply meditate and snooze off a busy day.
During the interview, Katie also described her partnership with her sister as synergistic. While Katie loves being the voice and face of the company, answering PR calls and attending the marketing side of the business. Nicole loves to be on the backend, supporting administrative work and nurturing their employees. While their synergistic relationship in the business works well, they admit that there are still growing pains in their business that they've frequently encountered together. Having the right people around them has allowed them to overcome any challenges.
The Barefoot Massage Technique and How it Prevents Burn Out Among Therapists
The Barefoot Massage technique utilizes a range of broader, deeper, consistent pressure as opposed to traditional hands-on deep tissue massage where it's more pokey with the elbows and fingers. Some people can attest that they don't like deep tissue work because it's painful. This is where barefoot work comes into the picture as it is more of a diffused pressure. According to Katie, it's like somebody's giving you a big bear hug (barefoot massage) versus just poking the arm (deep tissue massage). With this technique, they are seeing longer-lasting results in their clients. People are loving their work. It is also more career-sustaining for a massage therapist with burnout being common in this field.  Katie mentioned the typical career of a massage therapist being about 7 years before their body begins wearing down.
When utilizing the barefoot technique the therapist can extend their career because gravity assists all of the movements. So it's sometimes less effort when it comes to delivering consistent pressure and a massage.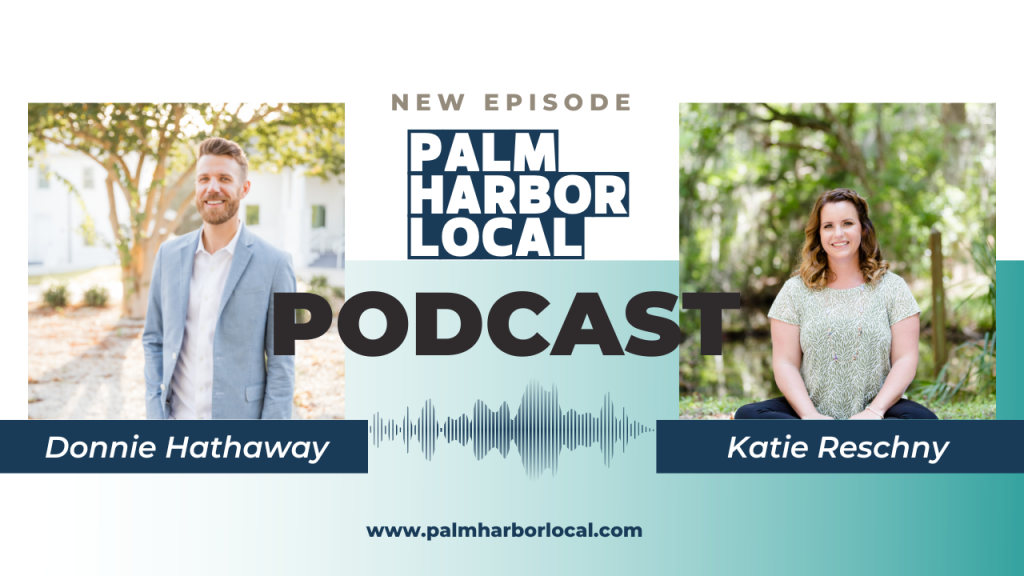 Katie and What She Loves about Palm Harbor
Katie is passionate about the Palm Harbor community. Being born and raised in Palm Harbor, she can't really get enough. As a matter of fact, she tried to move away several times but she always feels like coming back. Why? Because it might be the best part of Florida!
When she's not working, Katie's family of five loves spending some time outdoors, visiting parks and enjoying the many bike trails.
If you'd like to know more about Katie and her amazing team, visit her website www.theelmbody.com/ and on Instagram @theelmbody