Our guest for today is born and raised in the Palm Harbor area. Growing up in a family of doctors, Dr. Kerry Reller has been exposed at an early age to the needs of the community, especially with her father, Dr. J. Wayne Phillips being the town's local immunologist for 43 years. She started getting involved in their family practice in 2016 where she expanded it from allergy and immunology to a more complex practice of obesity medicine and family medicine.
Dr. Reller's Career and Education
Dr. Reller started her education by getting a degree in electrical engineering. She originally did not envision herself working in the medical field working along side her father but soon realized that she was not enjoying her current career like she had hoped. Dr. Reller then decided to go back to school to works towards her medical degree.
When asked how she was able to survive medical school. Dr. Keller answered that it was not one of her strongest suits to memorize information, which is essential in medical school.  She had to find new ways to master this style of learning that work for her. Spending hours in the library just reading, writing on a whiteboard, and just drawing the human anatomy on paper are some ways that helped her memorize the material.
While medical school is so competitive at Hopkins, the most important part of the actual practice is the relationships that you develop with the patients.
Learning the Business Side of Work
For those medical professionals that want to open their own practice, it can be a challenge. When pursuing a medical degree there is time to learn how to run a business. So when Dr. Reller came to Florida to aid in their family practice, she didn't immediately know the ropes of running a clinic or a business.
With the guidance of his father and the people around her, now she is in charge of the financials, account receivables, and coding departments of their practice. Dr. Reller mentioned it took a little bit of training, courage, and determination to learn new things along the way. She also highlighted that she frequently listens to business podcasts that have helped her gain some knowledge in this area too.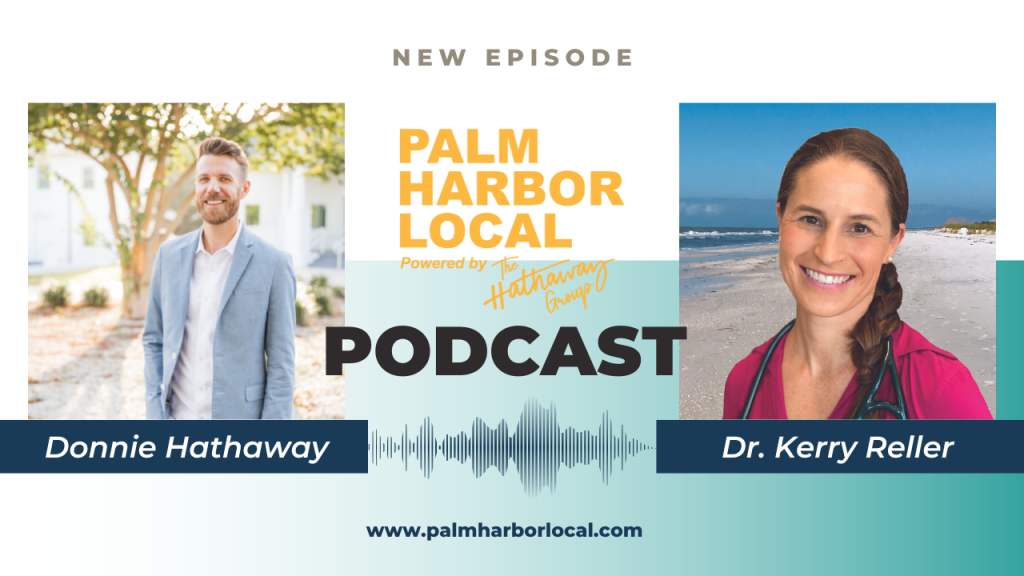 Common Health Issues Around the Palm Harbor Area 
When asked about the most common health issues in the community, Dr. Keller definitely saw the prevalence of lifestyle diseases like hypertension, diabetes, high cholesterol, and the like. With these lifestyle diseases she decided to bring of obesity medicine to the clinic. The main focus of this program is weight loss which may look different for each patient. Dr. Reller develops weight management programs tailored-fit to each patient's needs.
General tips to improve overall healthcare 
Don't eat when you are not physically hungry. Stop eating when you are satisfied and not the other way around.
Move your body. Do a lot of motion exercise and don't lead a sedentary life. It doesn't have to be a 4-hour day in the gym but having weight training or a little walk in the park can definitely help.
Sleeping 7-9 hours at night. Lack of sleep can cause increased cortisol levels and increased cortisol levels result in stress which can lead to stressful eating and some physiological imbalances.
Practice Mindfulness.  Spend time doing what you love. Do yoga, meditation, journaling, and the like. This practice helps you reduce stress and can improve your overall health.
Dr. Reller's favorite Palm Harbor Spot 
Dr. Reller is very much into running so definitely her sweet spot are parks like Philippe Park in Pinellas County and Bayshore Road in Safety Harbor. As a running enthusiast herself she completes several race in Tampa and the Baltimore areas.