Today's episode would be all about giving updates on the real estate market in the Palm Harbor area and also what to expect going forward. If you want more information on a different city, or in Pinellas County as a whole, feel free to reach out to me through my contact information found below.
Home Inventory
So let's talk about inventory. To start off with inventory for Palm Harbor is 2.1 months which has been increasing. As I said, over the last probably six months or so, our number has slowly gone up which is good.
2.1 months, we're still in that seller's market. A balanced market is said to be at about 3 months of inventory. So we're starting to get towards that balanced market, which is probably a welcome sign for a lot of home buyers out there.
Median Home Price
The median home price for Palm Harbor again is $390,000 compared to last year's $318,500. So the number has gone up to almost 22%. Even if you bought a home last year our home value has increased by 22% in one year!
Home Sales
This year, we've had 175 home sales in Palm Harbor in the month of July compared to last year which is about 241. The market slowed down over the last 3 months which is no surprise to anyone.
The Bigger Picture
The bigger question is, how does this affect buyers? How does this affect sellers? Is it a good time to buy? Is it a good time to sell? Those are questions that are always going to be asked when we're talking about the (real estate) market. Also, when people make that purchasing decision, they want to be smart financially with those decisions so these questions will serve as guiding principles towards their goal. 
When looking at the bigger picture and trying to determine is the time is right to buy or sell it's important to understand what your goals are. Are you trying to be in this home for just two or three years time? Or are you trying to be in this home for a long time, like 10-15 years? Those are important things to understand and figure out before you start purchasing or selling your home. My rule of thumb…If you plan to own the home for 5-10+ years then buy the home that you can afford. It's better to own real estate than to be waiting for the "perfect" time to buy. When you are deciding if you should sell your home, I will always lean towards keeping the home and renting to a tenant if that is financially possible for you. If not, then do what you can to maximize your profits. Here's a quick video on 5 steps increase your home value.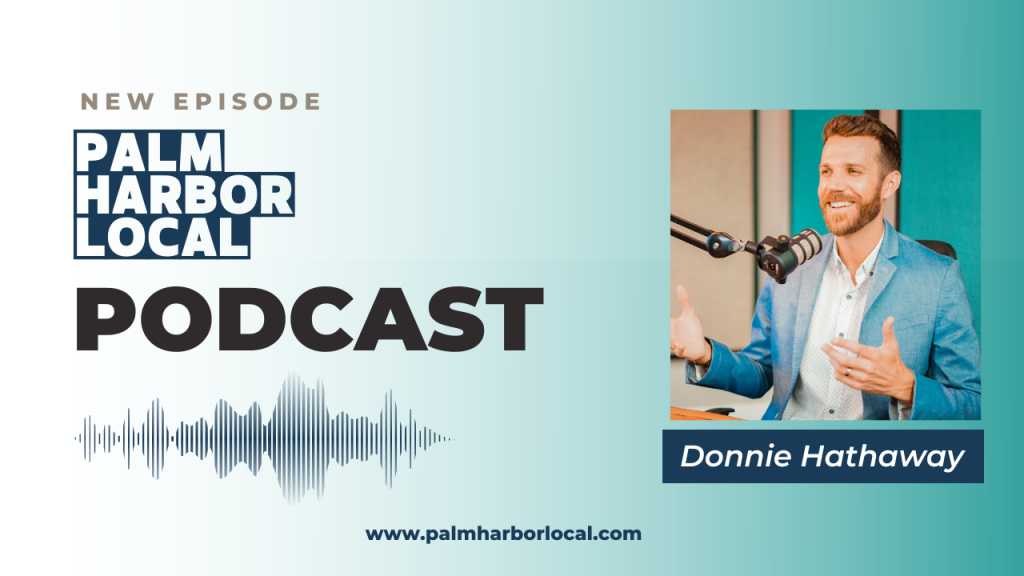 If you enjoy the podcast then leave us a review and follow us on social: 
– Follow Donnie: @donnie.hathaway
-Follow Palm Harbor Local: @PalmHarborLocal
– For more real estate information – www.donniehathaway.com
JOIN THE LOCALS  for exclusive discounts and specials from our local business owners and stay up to date on what's happening in Palm Harbor.
Together, we keep Palm Harbor Local!