Carly Jensen | Continuing a Family Tradition —— I'm sure most of us have tried dropping by the Carvor Fish House and Jensen Brothers Seafood and couldn't we agree more that they have the best and freshest catch in town?
Like most business owners started realizing their calling at a young age, inheriting their family business could be top of their list. Take it from our guest today, Carly Jensen, a third-generation Jensen who decided to continue her family's line of business and let us experience their family's best business products.
How the Family Business Started

In 1984, John Jensen actually started Jensen Brother's seafood with his father, who has since passed, but they started selling out of the back of their pickup truck, Mississippi Catfish and Fresh Rainbow Trout. So they would go around to different wholesale restaurants. They started in North Carolina, then moved down to Florida, and then went door-to-door with wholesale products and trying to get into restaurants. And so they did that for about 20 years before they even considered opening retail, which opened in 2006. So for Carly, to learn from him and carry this on with him. It's really cool. It's an honor.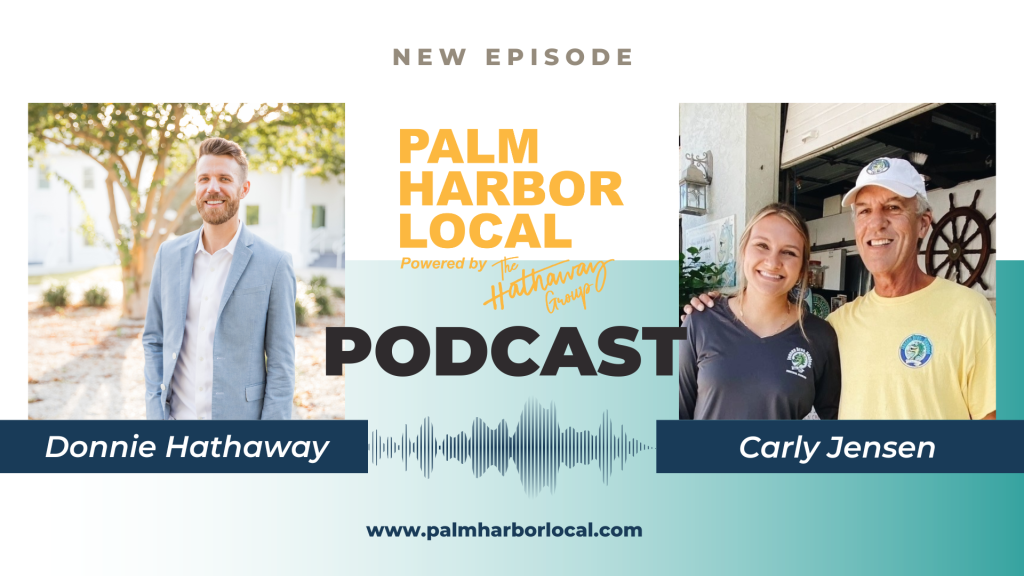 Their Fresh Catch/es
Jensen Brother Seafood serves at least 15 fresh fish items daily. There are like, probably 10 that are staples which include snapper, salmon, cod, swordfish, and tuna. One of the most popular fish they have is the local red grouper and the Scottish Salmon. Because of their popularity, in 2018 they opened Carvor's Fish House. It started as a deli house wherein people can come by for fresh seafood and then they can grab a wine and make the meal themselves. As they progress, they discovered that people want more of them and so they decided to expand to dining.
Favorite Palm Harbor Local Spot
Just like most of our guests, Carly had difficulties picking one spot as her favorite. But Happy Cactus tops her list with all the Mexican cocina. Drinks at Bon Appetit Restaurant and Bar is also their go-to place.
CONNECT WITH CARLY:
CONNECT WITH DONNIE: 
JOIN THE LOCALS  for exclusive discounts and specials from our local business owners and stay current on what's happening in Palm Harbor.
Together, we keep Palm Harbor local.