Your mental health matters. Having a healthy and sound mind indeed resonates with your whole personality. Take it from our guest today, Sharon Fekete who wrote the book The Broken Road to Mental Health: In Life and in Business where she highlighted the integral role of mental health in one's personal and business life.
How to Find Time to Doing Things you Love 
With a lot on her plate from her books to several of her podcast, we ask Sharon why it is essential to find things you love. She said that having a structure and being laser-focused on her goal makes everything work for her.
And while most of us struggle to keep a balance between a healthy life and mind, Sharon advocates that having a workplace that supports your holistic health is what makes a huge difference.
The Importance of Mental Health in the Workplace
For most of us, our workplace is where we spend almost half of our day with. Cultivating a culture that advocates for mental health awareness is essential to making one's employees productive and holistically happy. One should also recognize that an employee is not just a run-off mill machine but instead, a human who has feelings. Having programs in place that could help employees open up and be able to share what they feel is essential to keeping a workplace a fun place to be.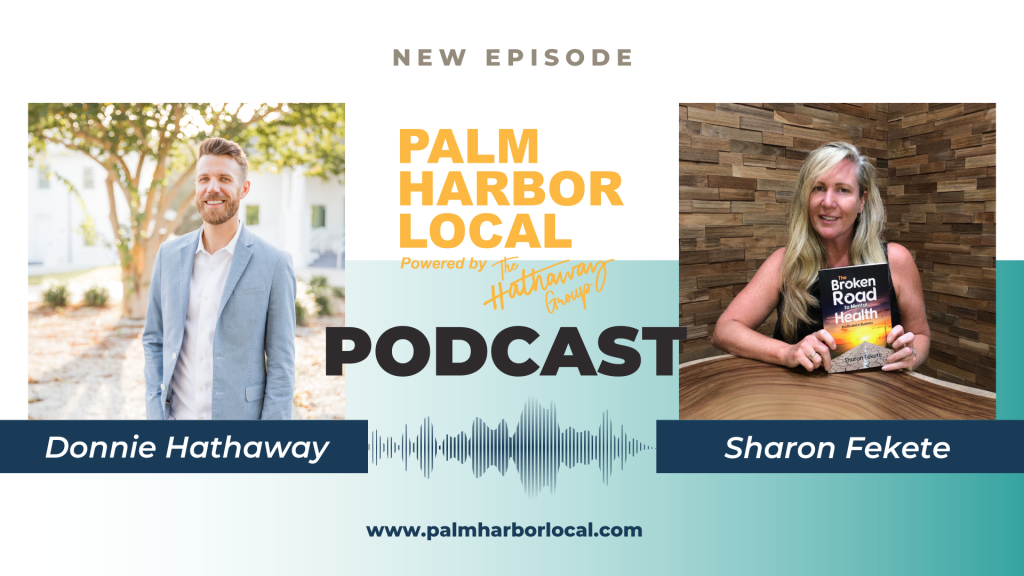 What to do when you feel Stuck
As per Sharon, it would be great if everybody had somebody that they felt comfortable and safe, telling the truth. Someone who would not make them feel like they are trapped in a victim mentality.  Also, it would help if there are accessible resources talking about mental health in the workplace.
CONNECT WITH SHARON: 
CONNECT WITH DONNIE: 
JOIN THE LOCALS  for exclusive discounts and specials from our local business owners and stay up to date on what's happening in Palm Harbor
Together, we keep Palm Harbor local.