Eliminating mold from your home is NEVER an easy task. Take it from our guest today, Brandon Faust, the owner of MoldSolutions USA  who will not just talk about eliminating mold from your home but also about overall health amongst your family.
Now, as little as they may seem to be but they can definitely pose great health hazards to you and your family. These types of environmental hazards should be eliminated and should not thrive in your homes.
Brandon and his team truly understand all levels of mold problems infesting your homes. They know that each situation is different and may require tailor-fit solutions based on your need. They are also quite big on communication and reliability. Amongst the services they provide are mold sensitivity and mold remediation.
The AHA! moment that leads him to build his business
One of the main goals of Brandon and his team at MoldSolutions USA is to help people with their indoor air quality. With the changing weather especially here in the Palm Harbor Area. It is indeed inevitable that toxins-carrying microorganisms like molds will thrive in one's home.  Certainly, even Brandon's home is not safe from these organisms.
During this interview, Brandon shared that his few month old son was basically experiencing a three-day consecutive asthma attack and had been in and out of the hospital. Only to discover that one of the culprits causing this was Aspergillus Penicillium, a toxic-releasing mold hideously hidden on one of their shelving systems.
The Science of His Business
True enough, Brandon's business involves a lot of Science in it. From identifying which mold to look out for, to the identification and eliminating the mold itself, it really involves a lot of scientific steps along the way.
As he explained, mold is a type of fungi that can grow both indoors and outdoors. It usually thrives in areas where it is damp or wet. While not all molds are harmful, they can cause a lot of problems especially if they thrive and/or are not removed properly. Some of them may cause allergies, respiratory problems, and difficulty of breathing. This is mainly because most molds eliminate spores that can rapidly spread into the air, that upon inhalation can cause the said health problems above.
Understanding the individual needs of each homeowner
With Brandon's line of business, it is important to understand that one size does not fit all. Some homes might require more extensive care than others.
While some may just require a handful of inspections, some might need more than that.  With the possibility of a variety of molds growing in one place, it can be pretty daunting to handle its removal, Additionally, in the context of mold, different members of the family might act differently to the mold, depending on their immune response and sensitivity.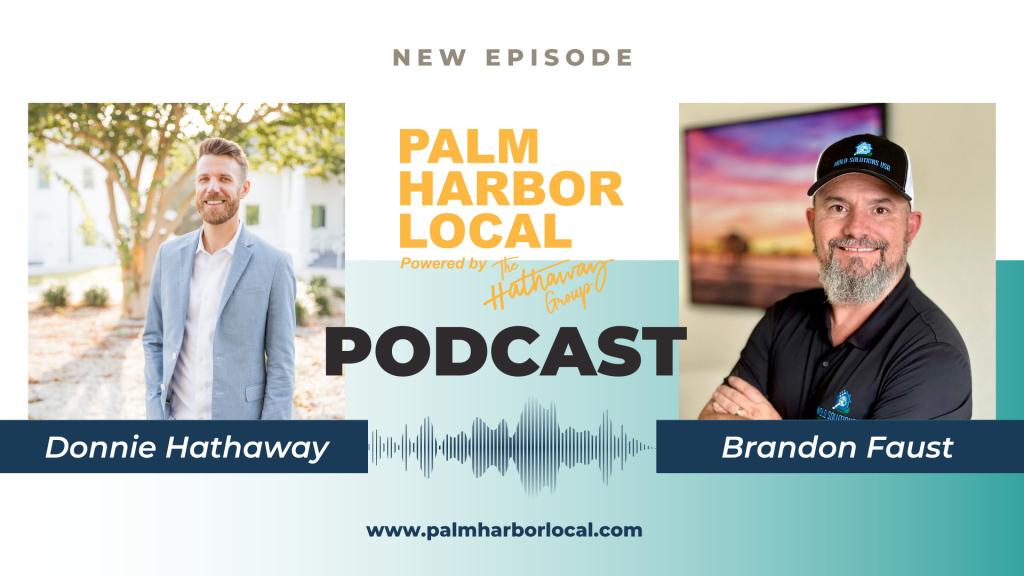 Brandon's favorite Palm Harbor Spot
Having a 3 and 5-year-old kid, Brandon sure does have a taste for anything in the area that his kids love as well. One of the places that they often visit and love is the Highland Recreation Center (due to it's proximity to their home). St. Pete Pier also tops the list. And lastly downtown Dunedin, also a local favorite.
If you love what Brandon does and want to have your homes checked for a possible mold invasion, connect with him via the following:
DON'T FORGET TO  CONNECT WITH DONNIE: