Our very first-time travel as a family of 4 (with 2 kids), Post-COVID.
As you know my family and I went on a little family vacation up to Ludington, Michigan for a surprise 80th birthday party.  It was our very first time traveling on a plane with our kids who are two and a half years old and five months old. As any parent, you would feel the extreme anxiety of preparing for trips like these. Good thing I have my amazing wife,  Leah, who was very hands-on in planning just about everything we do.  So obviously traveling with kids entails that you also have to bring a lot more stuff than usual. Car seats, strollers, and lots of clothes. When traveling with kids you have to come prepared.
The Benefits of Travel
I think it's important to travel for a variety of reasons.
It's good to take a break from the day-to-day, the daily grind of your job, and just life in general.
It's good to take a break, reset, you know, clear the mind and calm the mind down a little bit.
It's calming, it frees up your mental capacity and leads you to be more creative and think about things differently.
It resets your willpower and motivation because you're kind of excited to get back to your daily grind.
A special announcement to all our Palm Harbor Local Podcast Subscribers!

So instead of JUST being Palm Harbor Local Podcast, it's now going to be powered by The Hathaway group, which is my real estate brand that is also growing! I'll have some upcoming announcements on that very soon! Our episodes will remain the same and we'll be sharing more on living your best in Palm Harbor, highlighting more locals and giving away more prizes for all of our subscribers. So if you have not already Joined the Locals… do so now!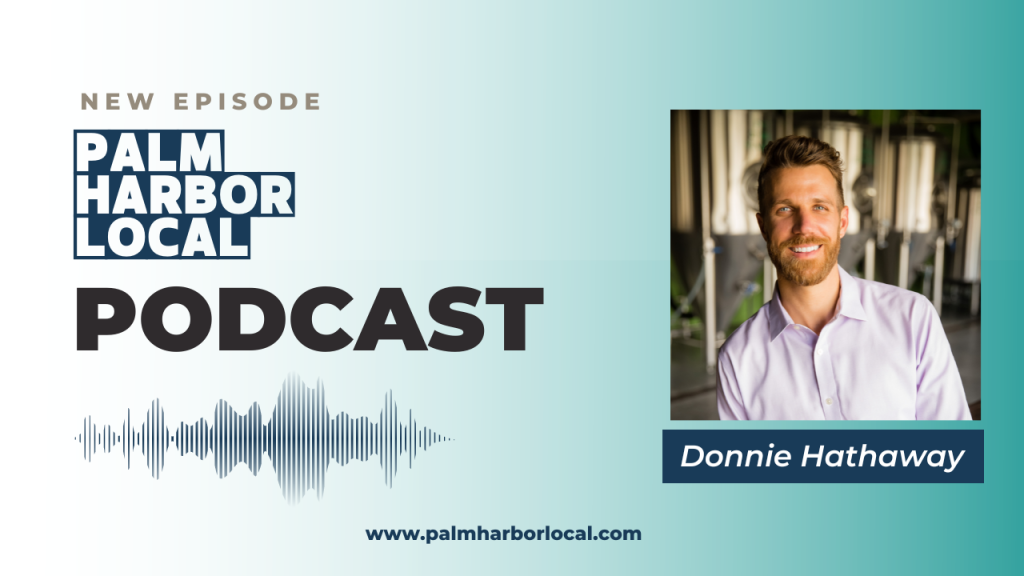 CONNECT WITH DONNIE: 
– Follow Donnie: @donnie.hathaway
– Follow Palm Harbor Local: @PalmHarborLocal
– For more real estate information – www.donniehathaway.com